ON THE TABLE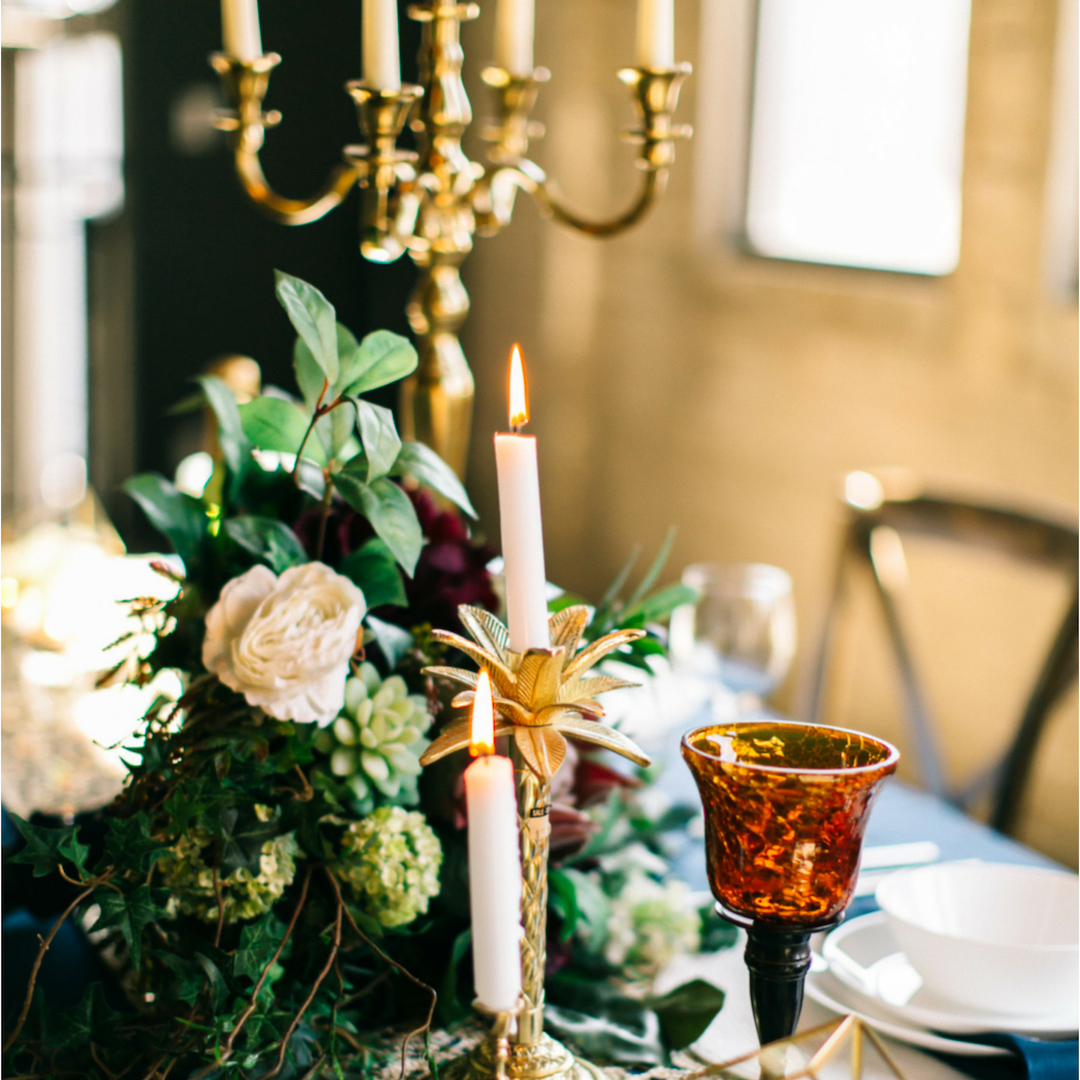 THE BOHEMIAN
Tall candles, brass candle holders, vintage goblets, and elaborate floral arrangements are sure to make a statement at your next event.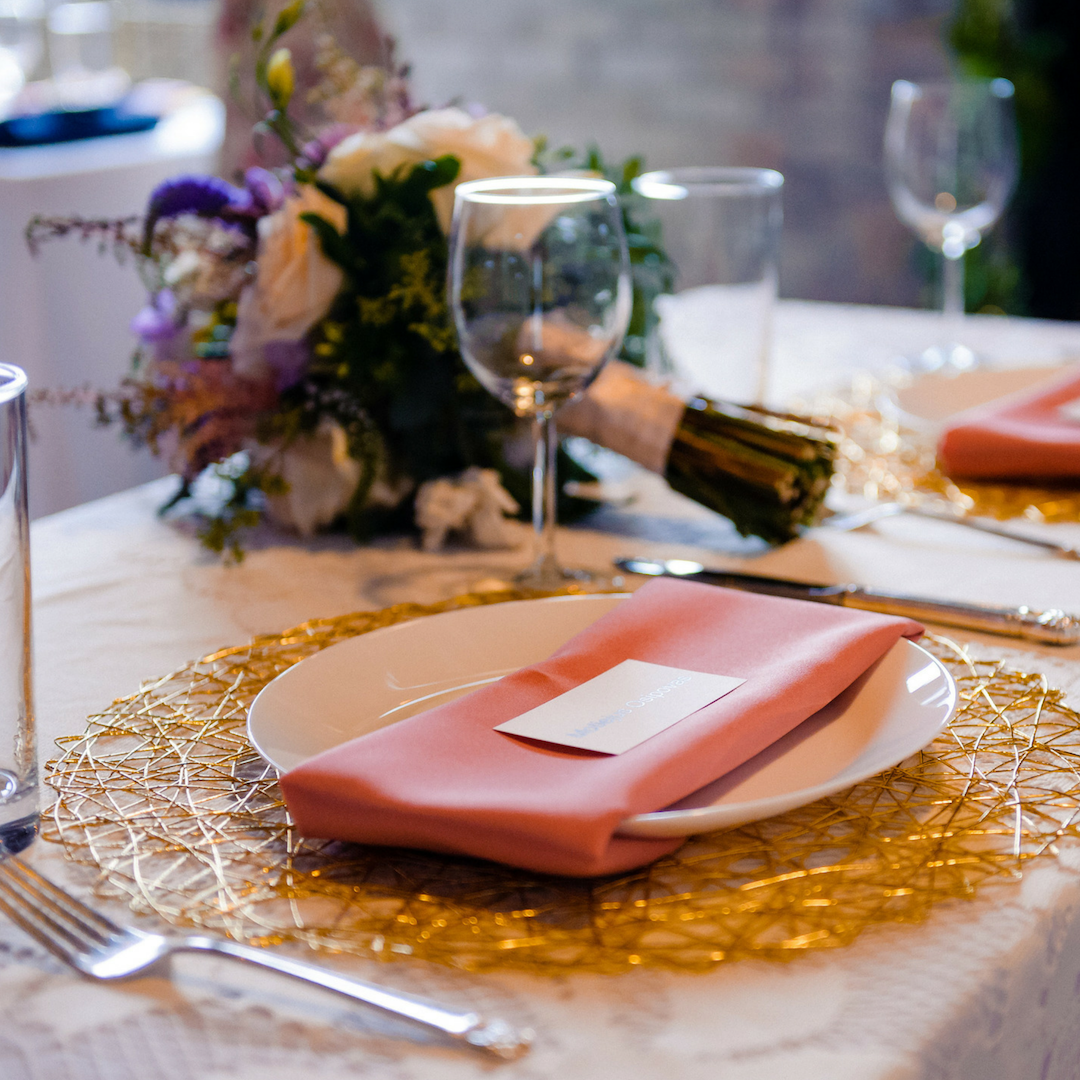 THE MODERN
Bold colors and intricate details bring a more modern touch to the table.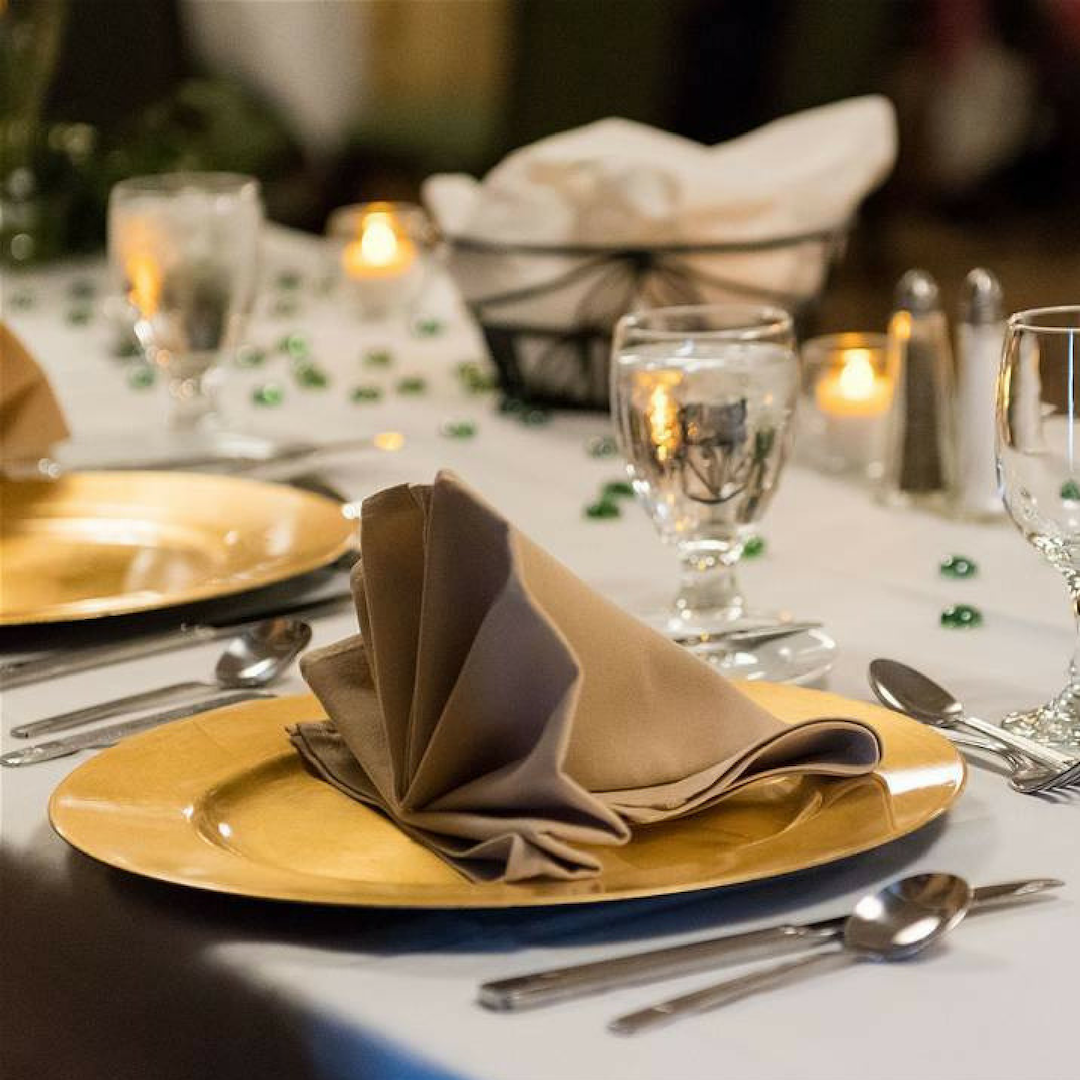 THE CLASSIC
A pop of gold with neutral colors brings together a timeless elegance to any table setting.
DESIGNING DREAM WEDDINGS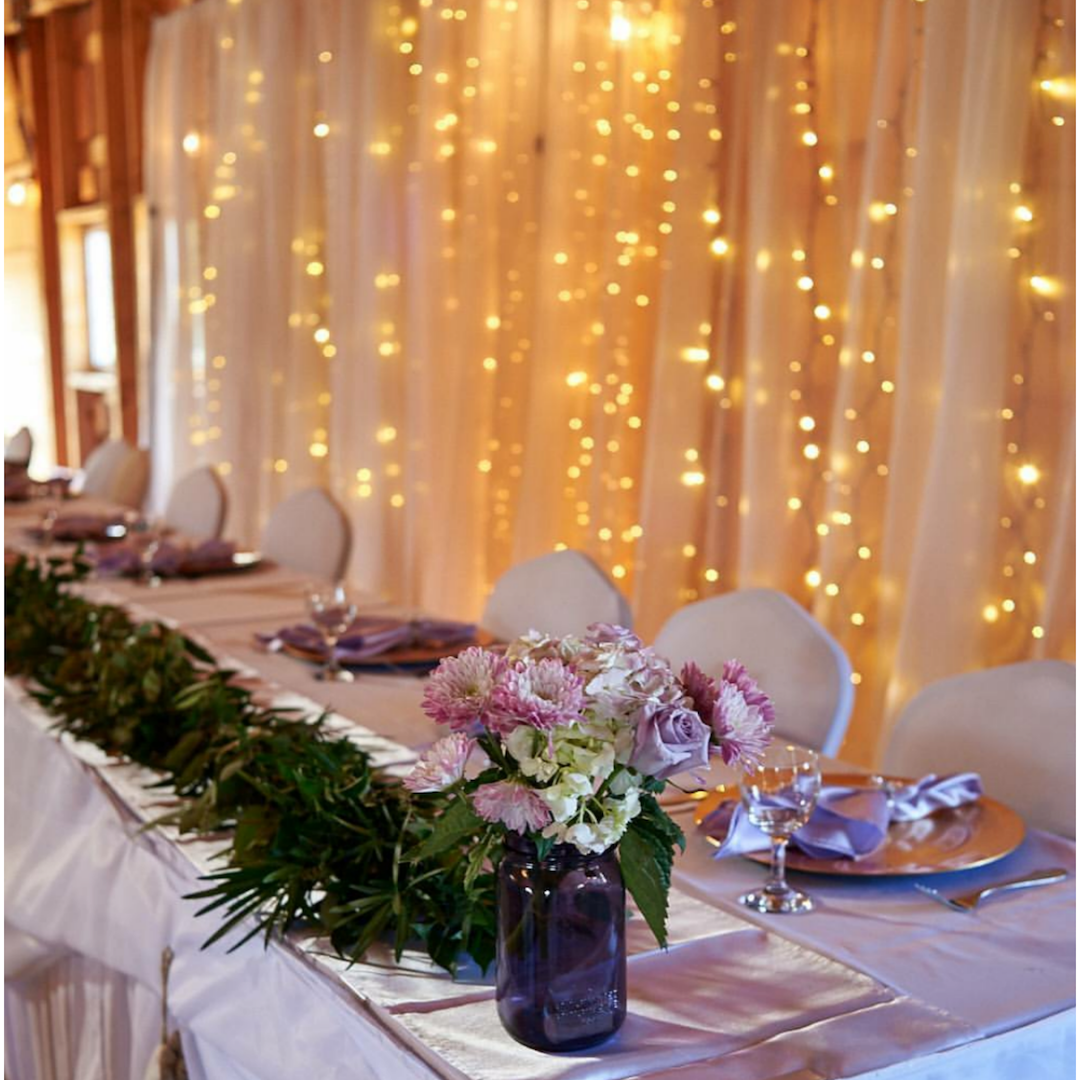 GLITZ AND GLAM
Bring out the magic of the night with fairy lights hidden in a chiffon backdrop of your choosing.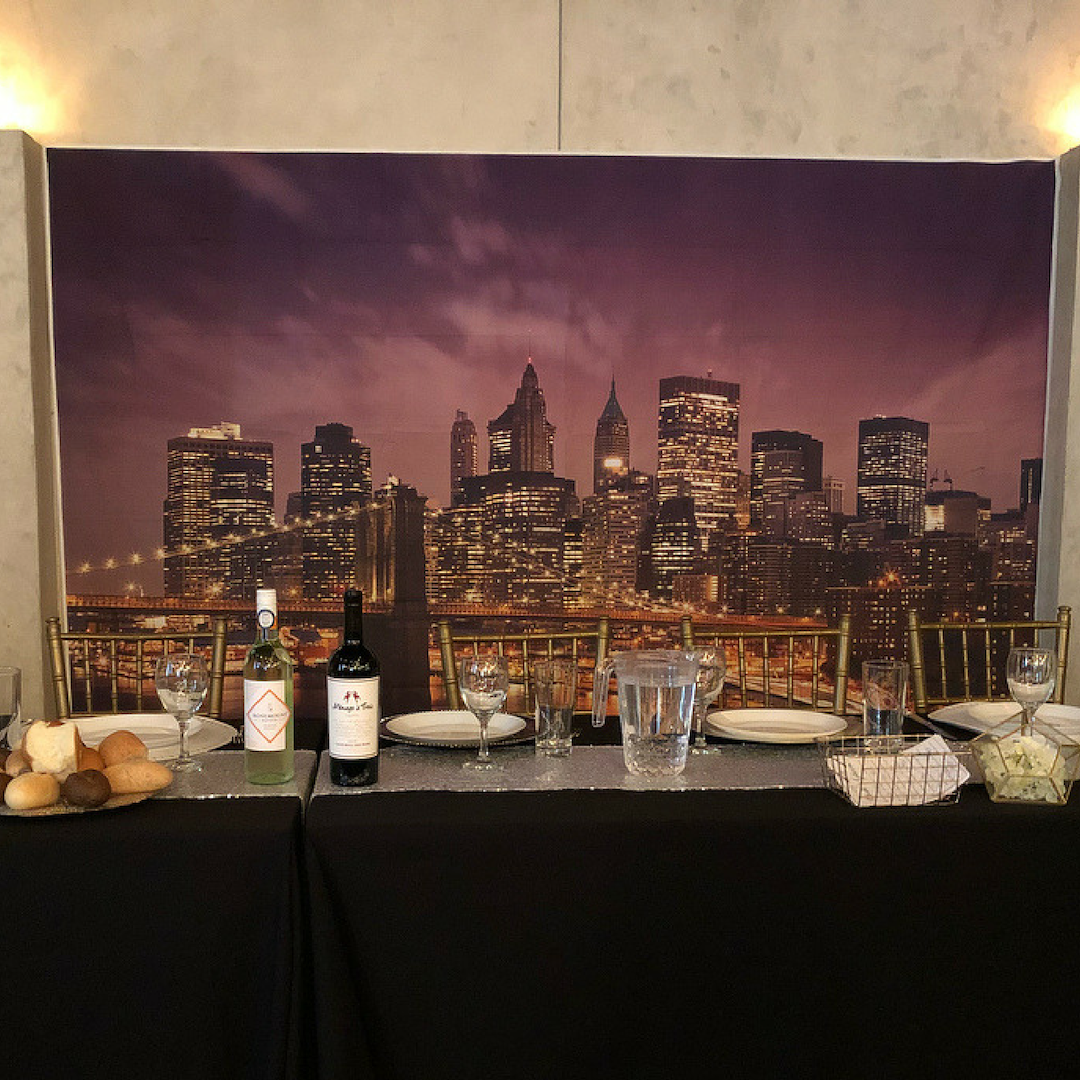 PERSONALIZED DESIGN
Our wedding designer can bring even the most whimsical wedding vision to life in our versatile wedding venues.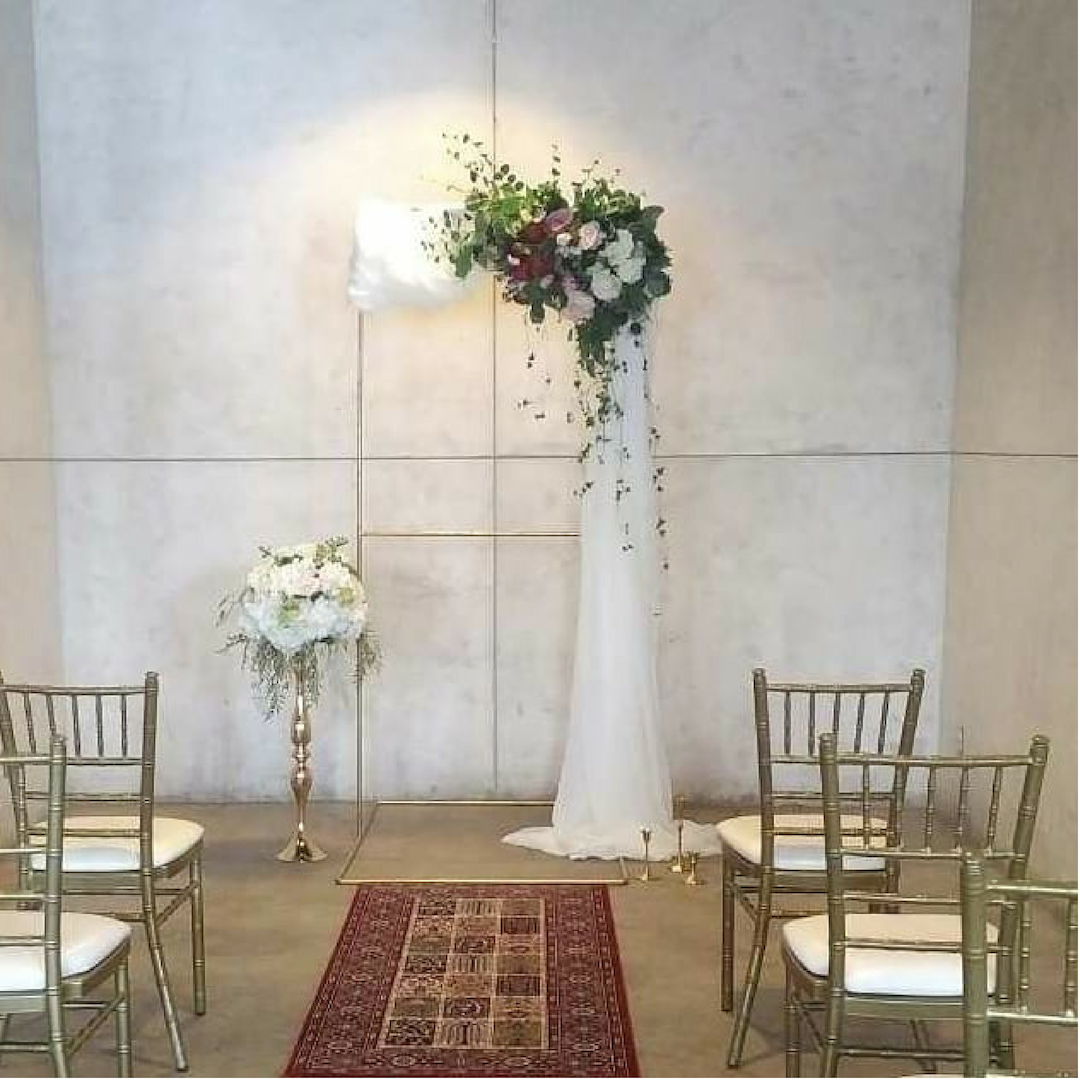 SIMPLE ELEGANCE
Elegance is often found in the simplicity of the design.